John Baker Memorial
Major Project undertaken by Bridge Annex as part of UELAC 2021
Funding: Major Grant from UELAC; Bridge Annex
Collaborative Organizations: Ontario Black History Society (OBHS), Cornwall Tourism, City of Cornwall, SDG Historical Society
More Information about John Baker: 
John Baker (Harriet Tubman Institute for Research on Africa and its Diasporas- York University)
Dorinda Baker & Her Family: Slaves No More (Ontario Archives)


Black Loyalists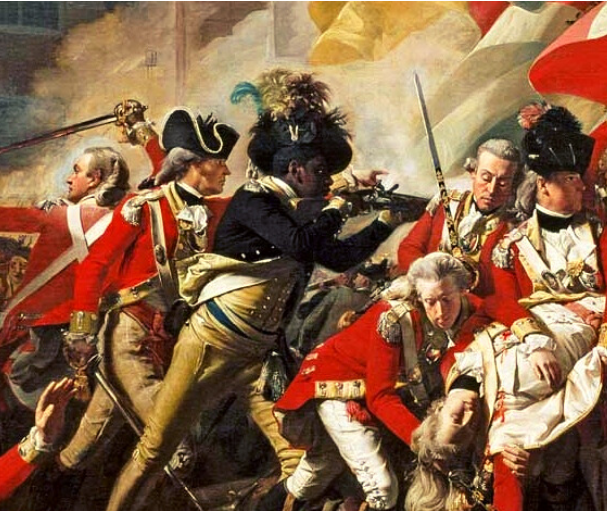 Black Loyalists were people of African descent who sided with the Loyalists during the American Revolutionary War. In particular, the term refers to men who escaped the enslavement of Patriot masters and served on the Loyalist side because of the Crown's promises of freedom. (Wikipedia)
VIDEO: Who Were the Black Loyalists? (Length 5:39; The Black Loyalist Heritage Centre)
VIDEO: The Black Loyalists of Canada (Breakfast Television; Interview with Natasha Henry; 2021; Length 6:30)
VIDEO: Black Loyalists' History (CBC; 2013; Length 4:48)
VIDEO: 28 Moments of Black Canadian History | Black Loyalists (Unilearnal; Series; Presented by Filmmaker Fitch)
Black Loyalist (Australian Research Council): Black Loyalist is a repository of historical data about the African American loyalist refugees who left New York between April and November 1783 and whose names are recorded in the Book of Negroes.
Arrival of Black Loyalists (The Canadian Enclopedia; Updated 2019)
Black Loyalists in British North America by Channon Oyeniran (Canadian Encyclopedia; Updated 2021)
Remember Black Loyalists, Black Communities in Nova Scotia (Nova Scotia Museum; Virtual Museum of Canada)
Black Loyalist Heritage Centre (part of Nova Scotia Museum)
Black Loyalists: Our History, Our Story (Canada's Digital Collection)
After 200 years without land title, Nova Scotia black communities offered hope: Black Loyalists, Black Refugees were given land, but no title, in 1775 and 1812 (CBC; 2017)
Black Loyalists (National Archives UK)
Revolutionary War (Africans in America – PBS)
British Pass Issued to Black Loyalist 1783 (Africans in American – PBS; Historical Document)
15 Ships to Sierra Leone by Dr. Afua Cooper
In January of 1792, 1,100 Black Loyalists sailed in 15 ships from Halifax Harbour to Sierra Leone where they founded Freetown. These people were the first large group of former slaves ever to return to Africa. Many descendants of these families still live in Freetown and are proud of their Nova Scotian roots.Written and performed by Dr. Afua Cooper
VIDEO: Click Image of Dr. Cooper to watch


Shedding Light on the Stories of the Enslaved
Black Enslavement in Canada by Natasha Henry (Canadian Encyclopedia; Updated 2020)
Sophia Burthen Pooley, Part of the Family? (Ontario Archives)
Richard Pierpoint by Zach Parrott (Canadian Encyclopedia; 2016)
This resource includes information about Richard Pierpoint's service in both the American Revolution and War of 1812. In addition, you'll find the VIDEO of the Canadian Heritage Minute about his experience.
The American Background of Loyalist Slaves by Harvey Amani Whitfield (York University; pdf download; 30 pages)


Additional Learning and Research Resources
Black History in Canada – Library and Archives Canada (LAC): In addition to searchable files on LAC, you will find an excellent list of other organizations and online resources
Black History in Canada (Education Guide; pdf; Historica Canada): Excellent Timeline and other ideas for continued learning
Nova Scotia Black Pioneers (Nova Scotia Department of Education)