2018 Old Stone Fort History Fair
When:
October 5, 2019 @ 10:00 am – October 6, 2019 @ 5:00 pm
2019-10-05T10:00:00-04:00
2019-10-06T17:00:00-04:00
Where:
Old Stone Fort Museum
145 Fort Road
Schoharie
NY 12157

"Take a trip through history on Saturday, October 6 from 10 a.m. to 5 p.m. and Sunday, October 7 from 12 noon to 5 p.m.as the Old Stone Fort History Fair returns with programs, exhibits and immersive experiences spanning the centuries and celebrating the people, places, and events that helped shape our past.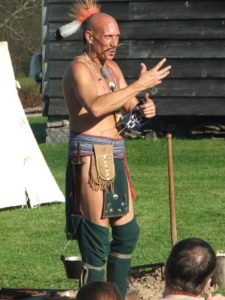 Throughout the two day event, military and civilian re-enactors will fill the museum grounds interpreting time periods from early settlement through the 20th Century. Visitors will be able to walk the historic timeline and take in the sights, smells and sounds of days gone by as collectors and restorers share their passion and expertise and artisans demonstrate the skills of long ago.
The Golden Fleece Spinners and weavers will demonstrate textile arts and local historical societies and organizations will highlight Schoharie County's history throughout its hills and valleys.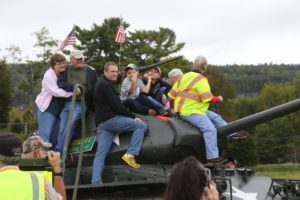 Movie buffs can take part in the Old Stone Fort's first mini-film festival, featuring a rotating selection of historical films in the Badgley Annex, including the first reel of the first film shown at the Schoharie Free Street Movies in 1917, 'The Awakening of Helena Richie'. While in the Badgley Annex, they can also check out Victrola DJ Jill Sutton spinning old time tunes on vintage phonograph machines.
Children and families will enjoy the one-room Oliver Schoolhouse and 18th century toys, games and crafts. Musical performances will span the centuries and include early jazz by the Nisky Dixie Cats and a song-filled trip through the 1800s with banjoist Tom Smith on Saturday and folk songs by the Lost Radio Rounders on Sunday.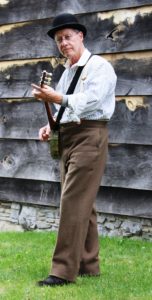 Performer J.D. Winslow will demonstrate Roman horseback riding and wow the crowd with his vaulting and stunts. Historian Cliff Mealy will portray the life Vince Taylor, who served with Medal of Honor winner Henry Johnson in the African-American 139th Infantry Regiment in World War I, known as the Harlem Hellfighters.
Vehicle enthusiasts can examine restored antique cars, trucks and snowmobiles while military vehicles roar around the battlefield. A crowd favorite is always the chance to go for a ride on an actual tank! Those looking for a more tame riding experience can enjoy horse-drawn wagon rides on Sunday afternoon between Lily Park and the museum grounds.
Event goers will even be able to learn about the process of beer making and how it evolved from the 1700s to today at the Green Wolf Brewery tent, then sample some of their 1700s style beer "Fort Defyance."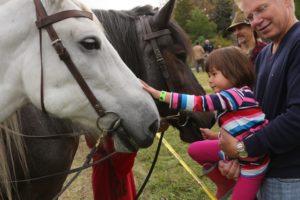 Admission is $10 for adults. Students ages 17 and under are admitted free when accompanied by an adult. On-site parking is also free. The Old Stone Fort Museum Complex is located at 145 Fort Road in Schoharie, NY. For more information, contact the museum at (518) 295-7192 on the website at theoldstonefort.orgor on Facebook at facebook.com/oldstonefort."