To explore 18th Century Culture, simply click on the section you want to visit: Foodways, Civilian Clothing, or Entertainment, Arts & Crafts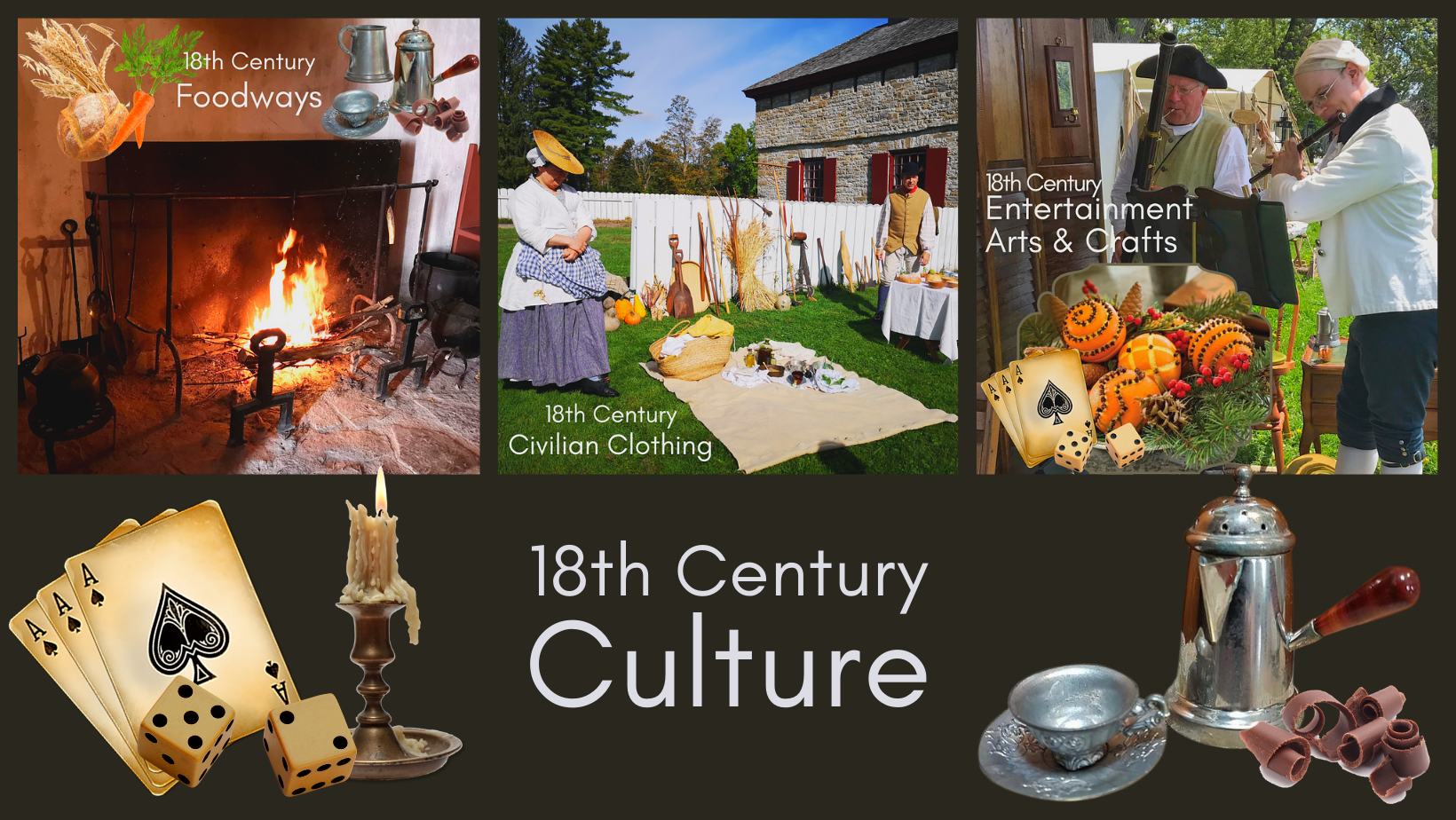 Foodways: Discover the traditional foods, drinks and even medicines of the 18th century. We've included recipes and videos to help you experience history through your taste buds!
Civilian Clothing: Here you'll discover information ranging from the production of raw materials to exploring various civilian styles popular in this period.
Entertainment, Arts & Crafts: People of the 18th century knew how to have a good time! Enjoy a performance by The Brigadoons, filmed at The Grotto in Alexandria, Ontario (July 2020). Make an evening of it by trying the food & drink recipes found in our Foodways section, and maybe even play a traditional game while enjoying the show!
Want to learn more about traditional Arts & Crafts, we have some of this for you as well. With so much to do, we hope you find a little downtime to enjoy yourselves – 18th century style.


Enjoy this recording of Tales from the Tavern. Cheers!