Bridge Annex both creates special events and collaborates with other organizations. Our efforts to provide opportunities for "hands-on history," has resulted in the creation of events – both virtual and physical – that are educational, immersive, and memorable. Come EXPERIENCE history with us!
Bridge Annex Presentations
Register for our COMPLIMENTARY upcoming presentation. Registration is limited so register early!
After registering, you will receive a confirmation email containing information about joining the webinar.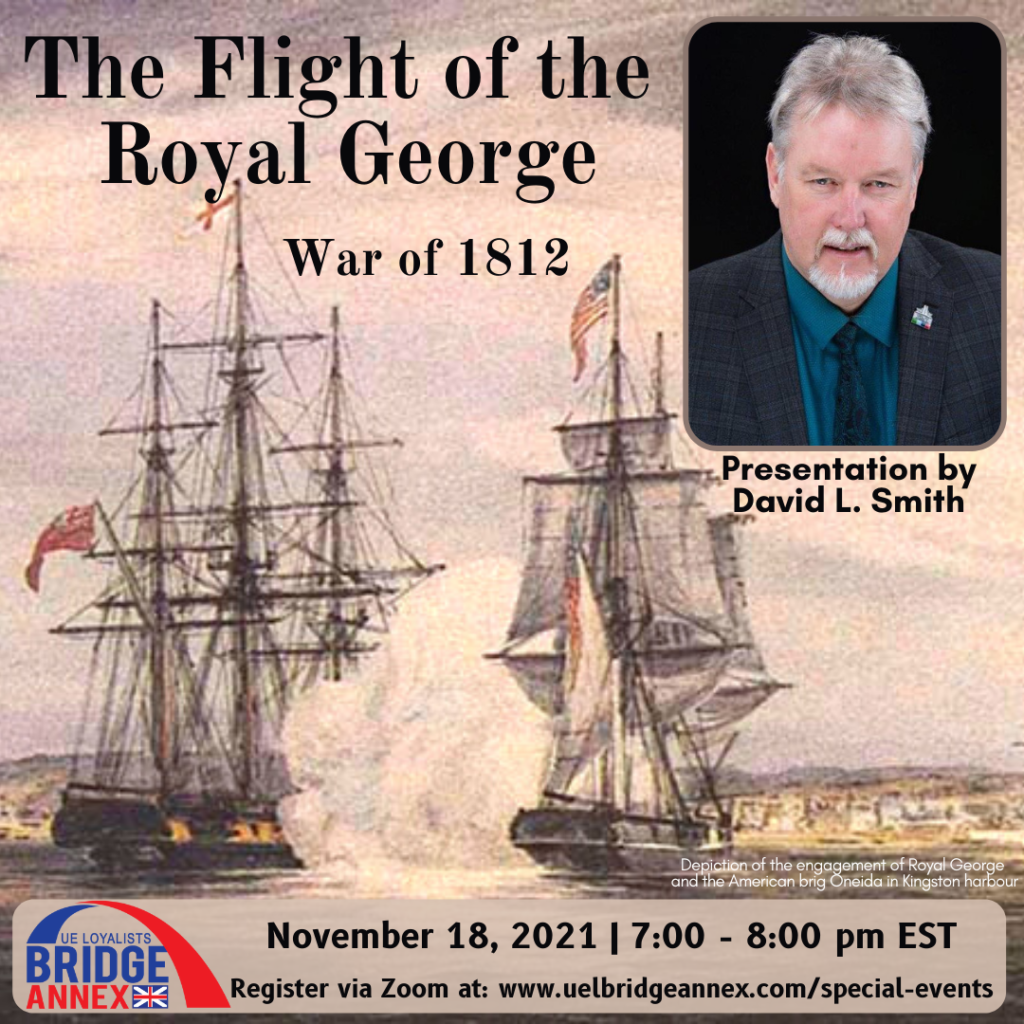 David L. Smith will deliver this fascinating one-hour presentation about this War of 1812 battle that took in Lake Ontario at Kingston. Don't miss out!
"In July 1812, Master and Commander Hugh Earl of the Provincial Marine Corvette Royal George (22 guns and launched 3 years earlier), had attacked Sackets Harbor. Five months later, in November, an American fleet of seven ships under Commodore Isaac Chauncey sailed to the Bay of Quinte area determined first to capture the largest British ship on Lake Ontario, the Royal George and to harass merchant shipping, then to destroy the Kingston Dockyard. In spite of light winds and a determined enemy in pursuit, the Royal George escaped, arriving the next day safely in Kingston's inner harbour. Chauncey had attacked her all the way there, but after encountering vigorous gun fire from both Royal George and the Point Frederick and Mississauga shore batteries, he failed to press home his attack and withdrew." (Royal Military College)