Bridge Annex both creates special events and collaborates with other organizations. Our efforts to provide opportunities for "hands-on history," has resulted in the creation of events – both virtual and physical – that are educational, immersive, and memorable. Come EXPERIENCE history with us!
Bridge Annex Presentations
Register for our COMPLIMENTARY upcoming presentation. Registration is limited so register early!
After registering, you will receive a confirmation email containing information about joining the webinar.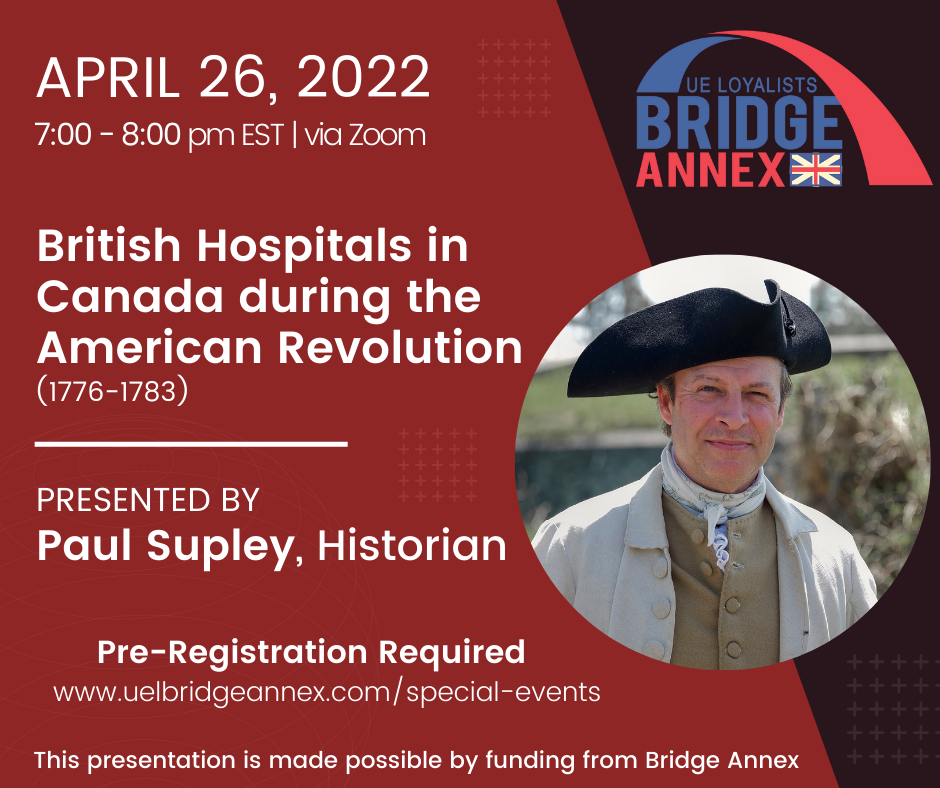 Paul Supley, Historian, will deliver this fascinating one-hour presentation about British Hospitals in Canada during the American Revolution (1776-1783). Don't miss out!
Paul Supley is a historian and living historian with 40 decades of experience working with material culture, social history, and military history of early America.  Focusing on the 18th and early nineteenth centuries, he frequently presents programs about medicine, disease and the experience of physicians.  A regular volunteer, board member, consultant, lecturer, and event organizer at local and regional historic sites, Paul enjoys helping audiences of all ages learn and be inspired by history. Paul's historic focuses can be seen on Facebook at Historic Medicine and Historic 18th Century Agriculture. Also on YouTube at Historic Endeavors.