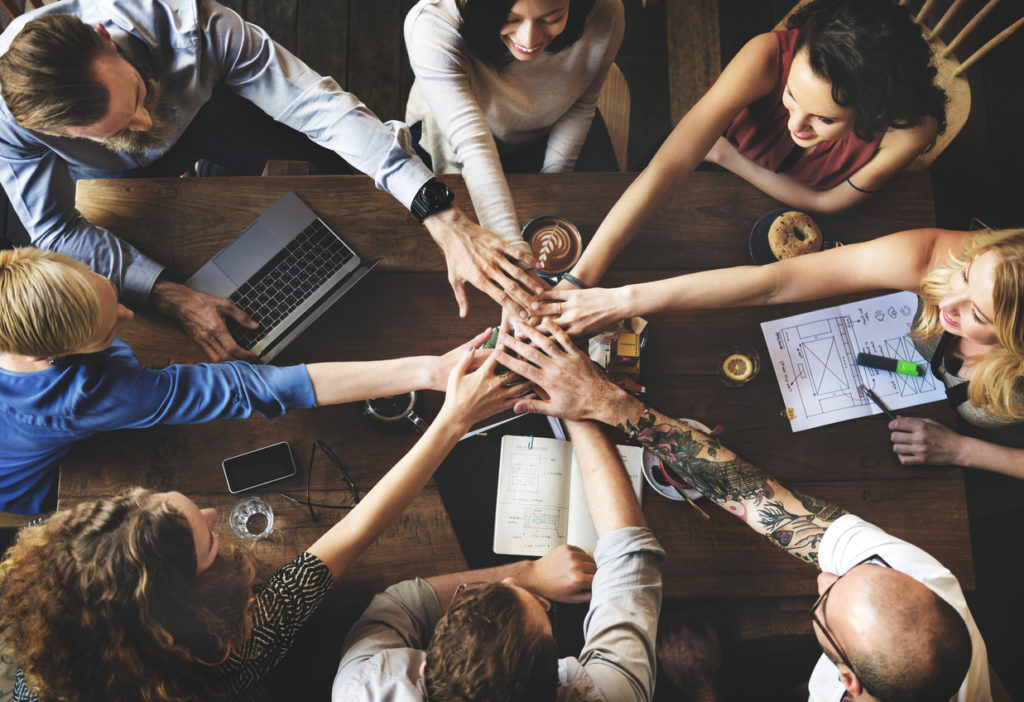 Membership is open to&nbspanyone&nbspwho supports the mandates and goals of the UELAC… it's not necessary to have UE Status.
Loyalist descendants from Canada, the United States of America, and globally have an interest in this part of our North American story, as do many who are not descended from UELs, but enjoy learning about history. UE Loyalists Bridge Annex warmly welcomes all and encourages you to join as a member. &nbspWhy? &nbspBecause we feel that acknowledging, celebrating and perpetuating the history of the United Empire Loyalists is for everyone.
Ready to become a member? &nbspThen let's go! Join Us! &nbsplink above
Membership in UELAC has its privileges!
Anyone, anywhere may be a member of Bridge Annex Branch.  The Membership Application is quick, simple and best of all, online here.  No form to print, fill in and snailmail… unless, of course, that's your policy, in which case please email us and we'll take care of the business via email.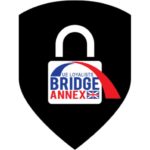 Our website and payment portals are SECURE!&nbspWe have an experienced software developer as part of our team who keeps a close watch on our security features.
What is the difference between Primary and Secondary Memberships?
Primary Membership&nbsp means we are your UELAC "Home Branch," and will be your primary connection to UELAC and assistance with any applications you make.
Secondary Membership &nbspmeans you have another UELAC home branch (they are found coast to coast across Canada!). As a secondary member, you have access to our Member-only content, but we are not your primary connection point with UELAC and will encourage you to process any applications through your primary branch. However, we are happy to help if we can.
***Once you are a member, please remember to login each visit to unlock Member-only content.***
Benefits of Membership:
Subscription to The Loyalist Gazette, the official magazine of the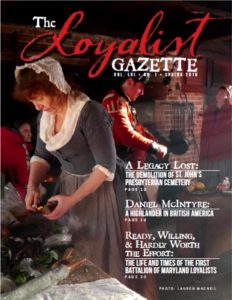 UELAC, published twice a year. Now full-colour!
Access to Branch Genealogist's assistance in applying for UE Certificate of descent – issued by UELAC. Let our experience and expertise help you in your research
Member-only Access to several features including: our excellent quarterly newsletter, Bridge Annex Times; webinars, media content and more! Primary and Secondary members have the same access.
Connect with other individuals and groups through online discussion forums and links. We will be hosting interactive discussion online from time-to-time. We also have a closed members only Facebook group. It can be found listed under 'groups' on our public Facebook page. Only member requests will be accepted.
We are responsive to inquiries and requests for guidance in navigating the multitude of resources related to the United Empire Loyalists, American Revolution, and more!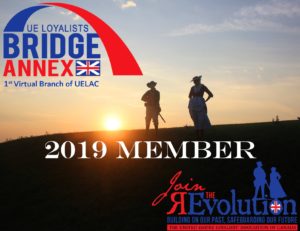 When you join you'll receive a downloadable/printable&nbsp Membership Certificate.
It looks incredible framed and is a great way to share your pride with others at being a member of UE Loyalists Bridge Annex & UELAC!
Be Part of Our Growing Community!
We want to be responsive to our community, so even as we evolve and add features, let us know what you want to experience as a member of UE Loyalists Bridge Annex. Contact us via email or social media and help shape &nbspOUR &nbspbranch!
If you're not a member of any other Branch of the UELAC, we'd recommend applying for Primary Branch membership in Bridge Annex.
PAYMENT OPTIONS:
To serve you faster and with less fuss, Bridge Annex is set up to accept e-transfers, cheques and money orders, or use the Paypal option.
US Cheques Accepted – Please email us for USD amount as it is subject to change. Paypal will automatically convert USD.
Still have questions? &nbsp We're here.
If you're joining us, our deepest appreciation and if you're still thinking about it….well, we're happy about that as well. It means you've paused and given a bit of thought about something we all care about…and that's a good thing!
Go to JOIN US!&nbsp in menu bar above
Prefer to download the UE Loyalists Bridge Annex MEMBERSHIP Form and send payment via mail or e-transfer?
CLICK here:  MEMBERSHIP FORM