Conference Keynote Speaker: Tim Compeau
Tim Compeau is an Assistant Professor of history at Huron University College in London, Ontario. He was the co-editor of Seeing the Past with Computers: Experiments with Augmented Reality and Computer Vision for History (University of Michigan Press, 2019), which explored the uses of new technology for teaching and historical research. His current book project, Dishonored Americans: The Political Death of the Loyalists in the American Revolution explores the role of honor and dishonor in the loyalist experience. He is also the project director of Loyalist Migrations (loyalistmigrations.ca) a partnership with the UELAC working to visualize the loyalists' journeys.
– Tim was the 2007 UELAC Loyalist Scholarship.
The Loyalist's Honour: Political Death and Rebirth in Revolutionary North America
In this presentation, Tim Compeau will explore the Loyalist experience in American Revolution through the lens of eighteenth-century honour culture. Both Loyalists and Revolutionaries invoked honour and concepts of virtuous manhood to defend their political positions and attack their enemies. Revolutionaries argued that elite Loyalists were dishonourable opportunists, cowards, collaborators, and assassins who were willing to sell their neighbour's freedom for their own greed. Loyalists faced a concerted legal and social campaign of humiliation, emasculation, ostracism, and dishonour that culminated with political death. This meant not only exile, but the popular rejection of Loyalist honour. By seizing, vandalizing, or destroying a Loyalist's home, by holding his family hostage, or through some other form of public shaming, Patriots employed dishonour to effectively neutralize their internal enemies. Revolutionaries stripped the Loyalists of their status as householders and citizens in the former colonies. Honour was such a potent force in the eighteenth-century that Revolutionaries did not need to physically kill their internal enemies when political death served as a far more powerful warning to potential Loyalists.
Exiled Loyalists wrote bitterly about the insults and abuses they suffered in the American Revolution, yet their political death became the basis for a political rebirth in British North America. In their claims and narratives, the Loyalists described themselves as ideal British subjects who followed the King into bitter defeat. Loyalist gentlemen were assertive, and some even aggressively pursued their rights in the face of powerful opposition from British officials. For Loyalists in Canada, opposition to the American Revolution became the mark of honourable manhood. Though the process of rebuilding sometimes took generations, elite Loyalists considered compensation from the British Crown as a right, hard-earned through their stoic perseverance.



We are thrilled to have such an impressive lineup of speaker for this year's UELAC conference. We believe you'll find the diversity of topics interesting and useful in furthering your understanding the United Empire Loyalists experience. Registration is required to and may be purchased as a stand-alone presentation or as part of the ALL ACCESS PASS, which gives you full access to all pay-per-view activities throughout the weekend.
All presentations followed by LIVE Q&A!
Stuart Manson, Independent Historian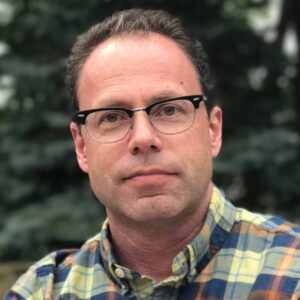 Stuart Manson is an independent research historian. He co-owns an historical research firm in Ottawa, called Public History, which specializes in Indigenous litigation and claims projects. As a member of the UELAC, for three years he ran St. Lawrence Branch's "United Empire Loyalist Burial Site" plaque program. Stuart has always had a keen interest in heritage cemeteries, acting as an advocate for their preservation, promoting their importance as cultural landscapes, and investigating their history through archival and bibliographic research. He is, perhaps, the only person to deliver a public presentation on cemeteries while two uninvited bats fluttered around his head. Stuart is the author of a forthcoming book, to be published by Global Heritage Press in 2021, titled Sacred Grounds: Selected Loyalist Cemeteries in Eastern Ontario. He lives in Cornwall, Ontario with his wife and two daughters.
Thursday, May 27, 2021 | 7:00 – 8:00 pm EST
"Loyalist Cemeteries in Stormont, Dundas & Glengarry."
"Loyalist Cemeteries in Stormont Dundas & Glengarry" examines a selection of early burial grounds in the three eastern-most counties of the Province of Ontario. These counties were among the first settled by Loyalists in 1784, following the end of the American Revolutionary War. The presentation starts with a summary of the Loyalists who settled here – predominantly disbanded members of two prominent provincial regiments and their families – and the early burial practices in the region. Included is an account of an early cemetery controversy, dating from 1789, which resulted in litigation.
The importance of heritage cemeteries is highlighted, as significant cultural landscapes, keepers of historical data, preservers of original green spaces, and attractions for historical tourism. I also touch on a unique feature of cemeteries in the region: Some were relocated, in whole or in part, due to the effects of the St. Lawrence Seaway and Power Project in the 1950s.
However, the meat of the presentation is a detailed examination of a half-dozen loyalist cemeteries situated in these three counties. The sites cover each county and a few different religious persuasions (Anglican, Roman Catholic, Presbyterian, Methodist and United). The fascinating stories of the Loyalists confirmed to be buried in these cemeteries add texture and colour to the region's history. Their histories address not only the trans-national loyalist experience in the Thirteen Colonies and in Upper Canada, but also other important historical issues such as the persistence of African slavery in Canada into the 19th century.
The research behind this presentation includes a plethora of primary sources such as burial registers, land petitions, land instruments, wills, provision lists, and correspondence, as well as authoritative secondary sources.
***NEW BOOK***
NOW AVAILABLE. Click image to order from Global Genealogy.


Nathan Tidridge, M.S.M, UELAC Honorary Fellow
Nathan Tidridge MSM has dedicated himself to promoting the role of the Crown in our country's history and was made the first Honorary Fellow of the United Empire Loyalist Association of Canada in 2018. In 2020, Tidridge was awarded the Governor General's History Award for Excellence in Teaching.
"Nathan Tidridge has traveled across the country speaking and writing about the Crown in Canada for nearly 20 years, publishing numerous books, chapters and articles on the subject. The recipient of a number of awards for his work educating Canadians on the role of the Crown in Canada, and most recently its foundational role at the heart of Treaty relationships across the land, Nathan continues to explore the institution's place at the heart of our democracy."
Learn more about his work at www.canadiancrown.com.
Twitter: @Tidridge
Friday, May 28, 2021 | 7:00 – 8:00 pm EST
The relationship between the Haudenosaunee Confederacy and the Crown
The Haudenosaunee (Six Nations) Confederacy were one of the first Indigenous Nations that made Treaties with the British Crown. Together they established the Silver Covenant Chain of Friendship, a critical relationship first established with King Charles II in the 17th century that endures to this day. In his presentation, Nathan Tidridge will lead an exploration of one of the oldest relationships the Crown has on this continent including its importance to the future of the Canadian federation. The presentation will include the three Mohawk emissaries that met with Queen Anne in 1710, the American Revolution, Confederation and the 1924 attempted overthrow of the Haudenosaunee Chiefs and Council by the Government of Canada.

Jennifer DeBruin, Researcher | Author | Speaker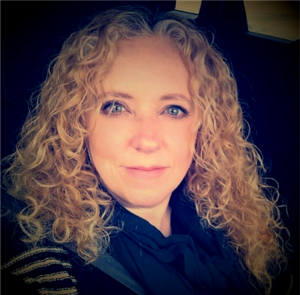 With deep ancestral roots in Quebec, Eastern Ontario, and Colonial America, Jennifer has a passion for researching and sharing the stories of ordinary people who experienced extraordinary history.
With a focus on North America from the 16th-20th centuries, she seeks to expand the understanding of our complex history from a variety of perspectives and how it affects our present and future.
Author of three fact-based, historical fiction books, based on North American history, Jennifer is currently writing both her first non-fiction, based on her popular presentation, Loyalist Espionage, and her fourth novel. She also writes historical pieces, which have appeared in several publications.
Founding Board Member of Bridge Annex & Co-Chair of UELAC 2021.
Learn more at: www.jenniferdebruin.com
Sunday, May 29, 2021 | 7:00 – 8:00 pm EST
Traitors, Spies & Heroes: Loyalist Espionage during the American Revolution
A Loyalist "Agent for Secret Service" appeared as any other man or woman living in the American colonies, but their seemingly unusual life hid a secret world of intrigue and danger. Intricate spy networks, which included entire families, risked everything to thwart the efforts of the "rebels." For their loyalty, these once spies were granted land in Canada, where they rebuilt their lives, their clandestine past slipping into the shadows of history, until now…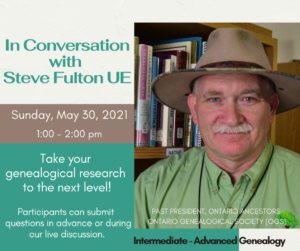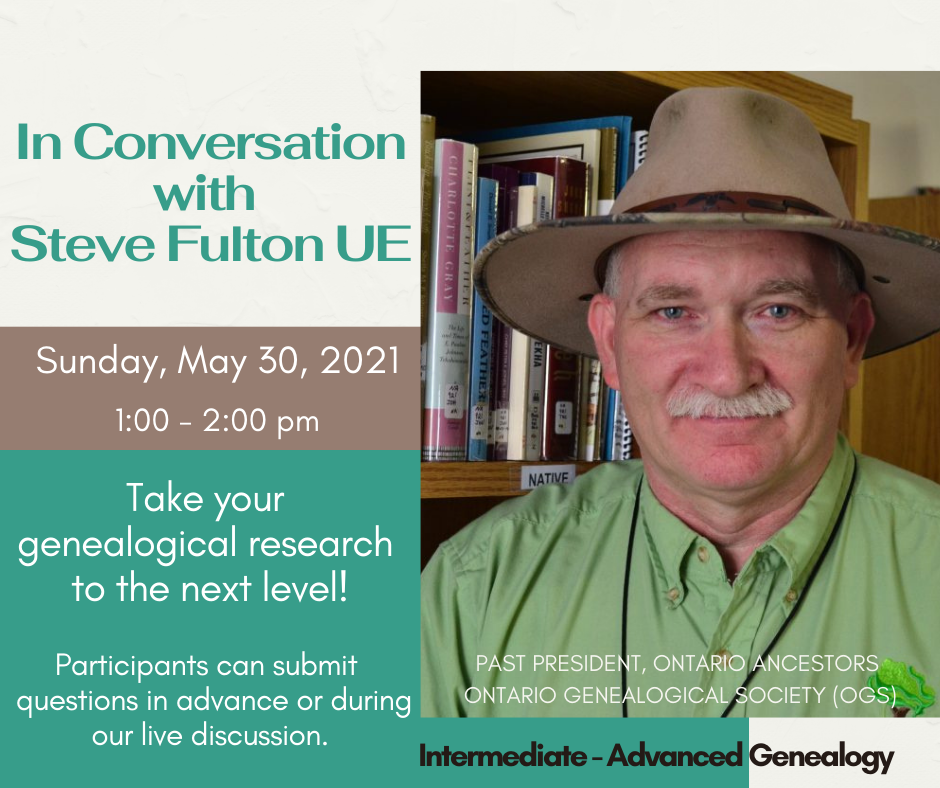 Visit Discover Your Loyalist Roots for Steve Fulton UE bio and form to submit your questions.