We were honoured to have such an outstanding roster of speakers for UELAC 2021.
Below you'll find links and information about each speaker – we hope you'll have the opportunity to hear them speak in the future.


Tim Compeau, Assistant Professor & Historian

Tim Compeau is an Assistant Professor of history at Huron University College in London, Ontario. He was the co-editor of Seeing the Past with Computers: Experiments with Augmented Reality and Computer Vision for History (University of Michigan Press, 2019), which explored the uses of new technology for teaching and historical research. His current book project, Dishonored Americans: The Political Death of the Loyalists in the American Revolution explores the role of honor and dishonor in the loyalist experience. He is also the project director of Loyalist Migrations (loyalistmigrations.ca) a partnership with the UELAC working to visualize the loyalists' journeys.
WEBSITE: Timothy J. Compeau
WEBSITE: Loyalist Migrations


Stuart Manson, Independent Historian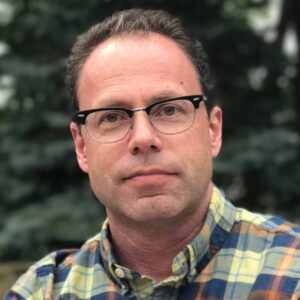 Stuart Manson is an independent research historian. He co-owns an historical research firm in Ottawa, called Public History, which specializes in Indigenous litigation and claims projects. As a member of the UELAC, for three years he ran St. Lawrence Branch's "United Empire Loyalist Burial Site" plaque program. Stuart has always had a keen interest in heritage cemeteries, acting as an advocate for their preservation, promoting their importance as cultural landscapes, and investigating their history through archival and bibliographic research. He is, perhaps, the only person to deliver a public presentation on cemeteries while two uninvited bats fluttered around his head. Stuart is the author of a forthcoming book, to be published by Global Heritage Press in 2021, titled Sacred Grounds: Selected Loyalist Cemeteries in Eastern Ontario. He lives in Cornwall, Ontario with his wife and two daughters.
NEWS: To Give Them a Voice (Seaway News; 2021)
***NEW BOOK***
NOW AVAILABLE. Click image to order from Global Genealogy.


Nathan Tidridge, M.S.M, UELAC Honorary Fellow
Nathan Tidridge MSM has dedicated himself to promoting the role of the Crown in our country's history and was made the first Honorary Fellow of the United Empire Loyalist Association of Canada in 2018. In 2020, Tidridge was awarded the Governor General's History Award for Excellence in Teaching.
"Nathan Tidridge has traveled across the country speaking and writing about the Crown in Canada for nearly 20 years, publishing numerous books, chapters and articles on the subject. The recipient of a number of awards for his work educating Canadians on the role of the Crown in Canada, and most recently its foundational role at the heart of Treaty relationships across the land, Nathan continues to explore the institution's place at the heart of our democracy."
Learn more about his work at www.canadiancrown.com.
Twitter: @Tidridge
Nathan Tidridge YouTube Channel
VIDEO: Nathan Tidridge: Governor General's History Award for Excellence in Teaching (Canada's History; 2020)

Jennifer DeBruin, Researcher | Author | Speaker
Founding Board Member of Bridge Annex & Co-Chair of UELAC 2021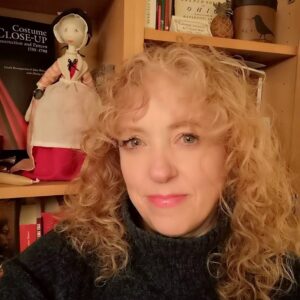 With deep ancestral roots in Quebec, Eastern Ontario, and Colonial America, Jennifer has a passion for researching and sharing the stories of ordinary people who experienced extraordinary history.
With a focus on North America from the 16th – 20th centuries, she seeks to expand the understanding of our complex history from a variety of perspectives.
Author of three fact-based, historical fiction novels based on North American history, Jennifer
is currently writing her first non-fiction book and her fourth historical novel. She also writes historical pieces, which have appeared in several publications.
In addition to her research and writing, Jennifer has been a professional speaker for over 20 years, is an active volunteer in the historical community, and her most recent venture is an historical podcast, the aWOKEning, which presents information that expands the Canadian historical narrative and our understanding of the past, present and future.  Learn more at: www.jenniferdebruin.com