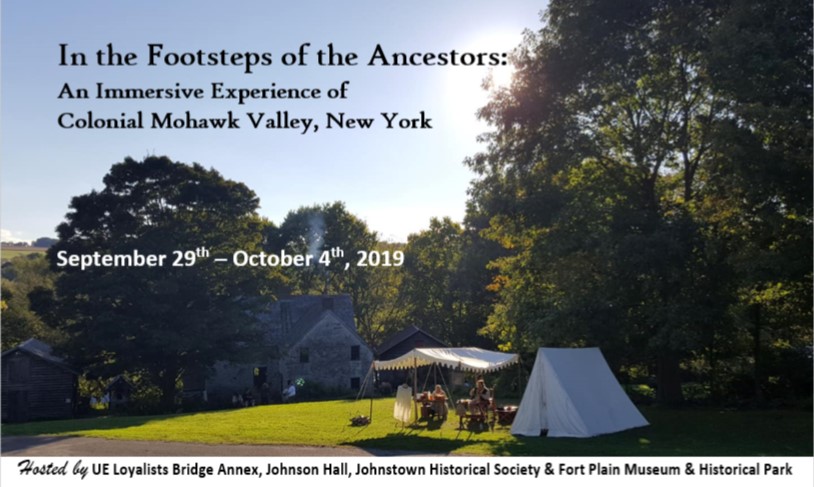 In The Footsteps of the Ancestors Tours: Video Promo
(Length 5:24)
Come Explore the Mohawk Valley This Fall!
Looking to 'experience' history? Enjoy a week of unique, custom-designed experiences that will allow you to immerse yourself in the rich history of the Mohawk Valley and surrounding areas. The American Revolution swept people of the region up in the chaos of war, forcing people who had lived, worked and fought together to choose sides. The complex history of this time is best understood when we are able to visit the places and explore the lives of these once neighbours, friends and family. Whether you are a United Empire Loyalist descendant, Patriot descendant, or both, or someone looking to experience a more hands-on exploration of Mohawk Valley colonial history, this is the package for you!
Come step back in time with us…Created by passionate historians and descendants connected to the region, we designed events we wanted to experience ourselves! This opportunity to explore history through sight, sound, taste and feel experiences in a small group setting, will allow for greater engagement and interaction.
Hands-on History Starts Here!
Please note that travel and accommodations are not part of this package. Pricing is for custom events. For more details about what is included in this package, please click here.
Full week of events ONLY $200 USD! (+ $10 processing fee)
OR Book Individual Days (pricing noted on each day below)
Event Times, Muster Points, Food Choices (if any), etc…will be communicated with registrants soon.
&nbsp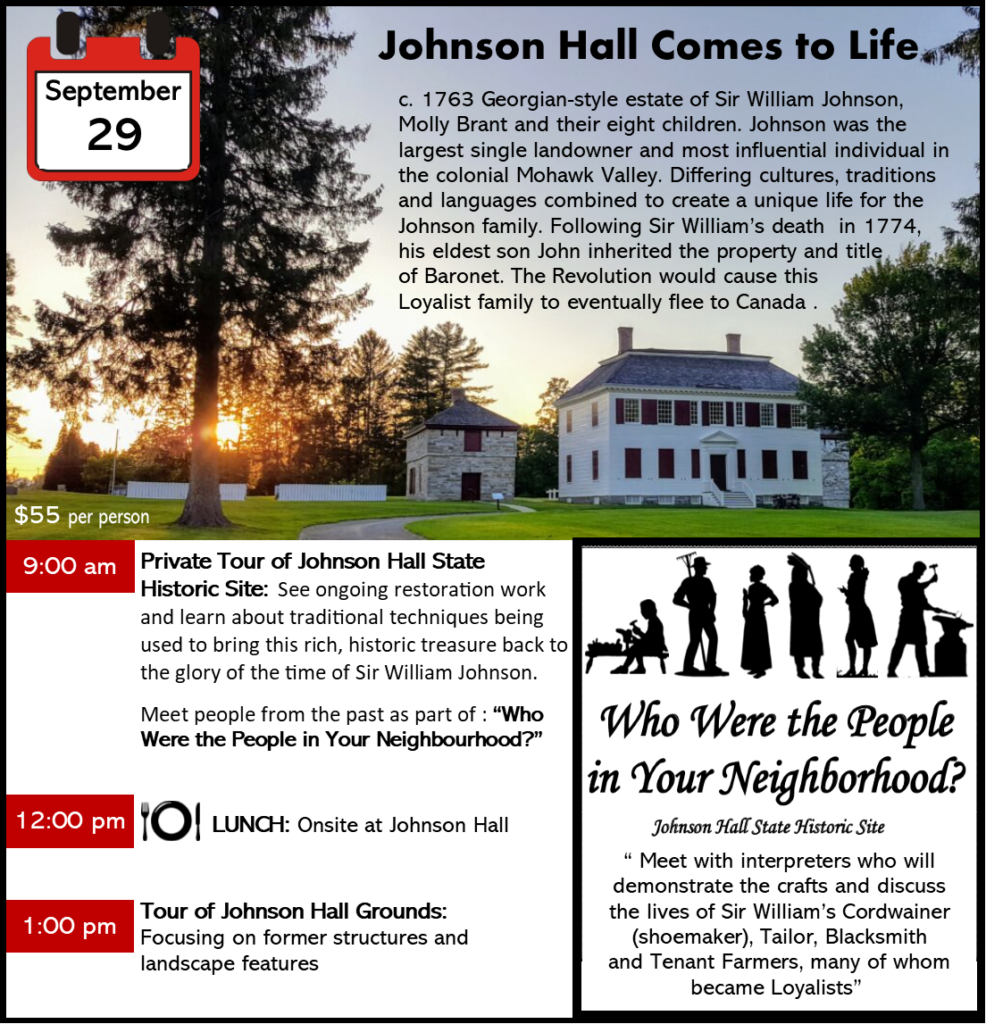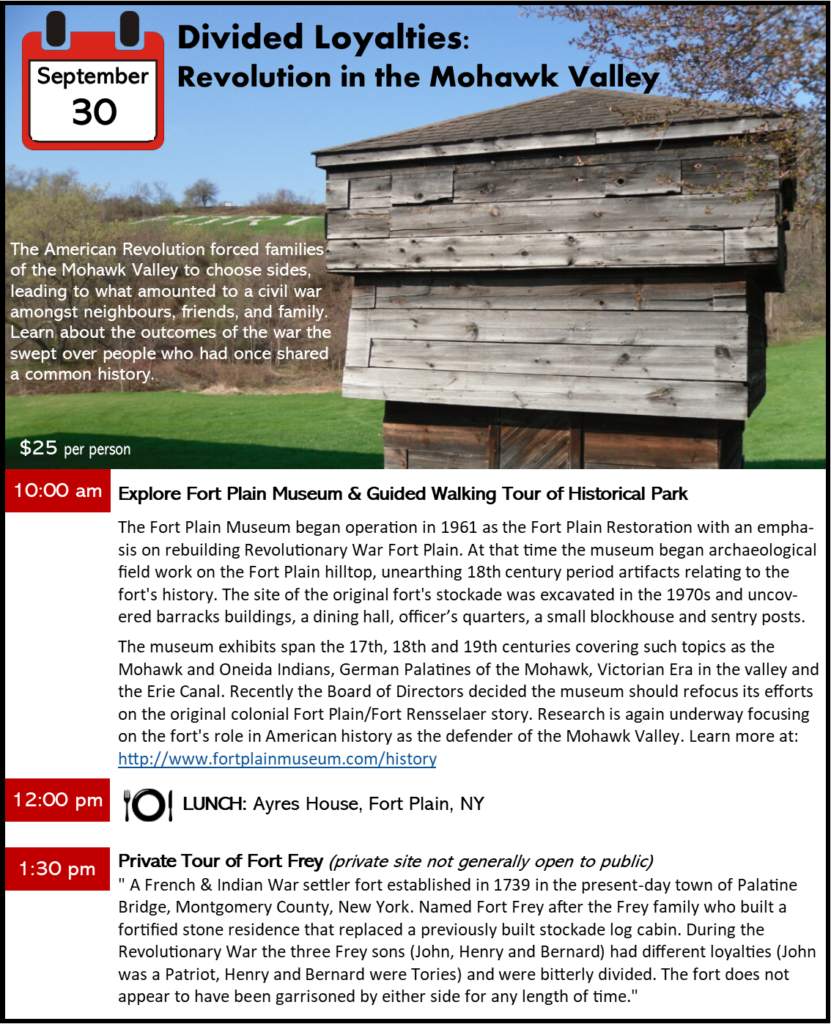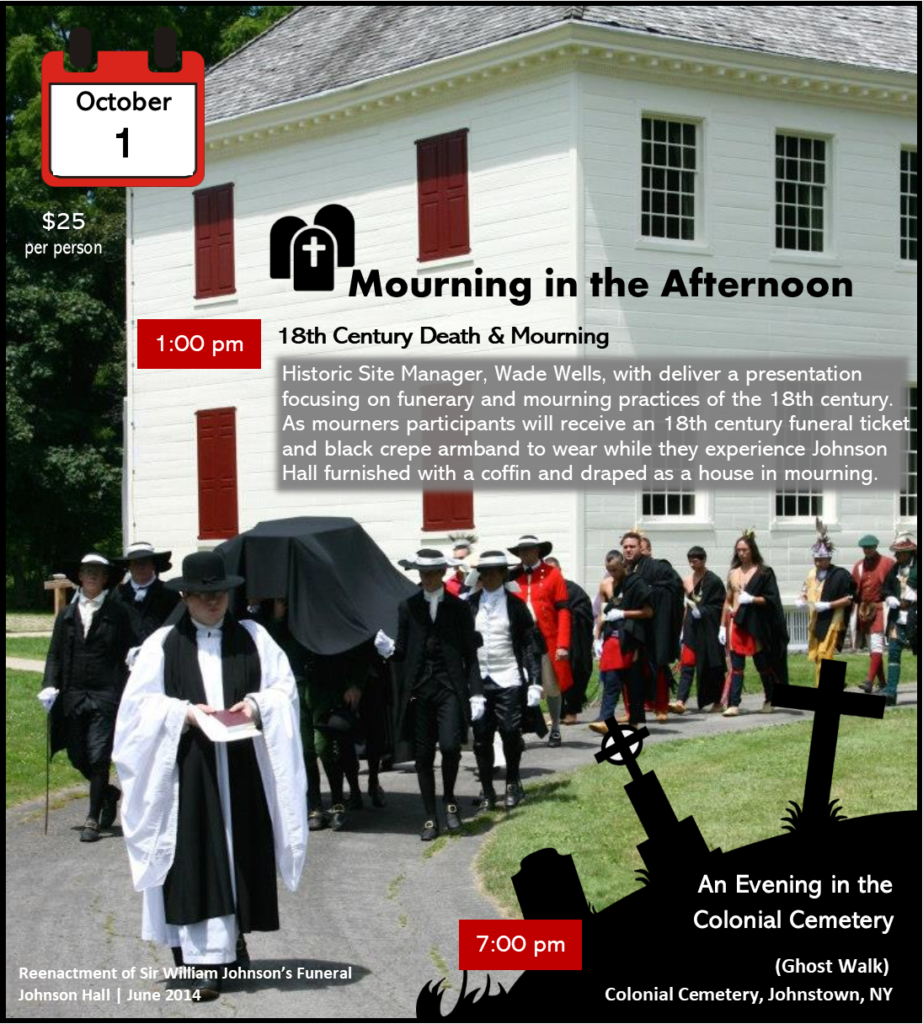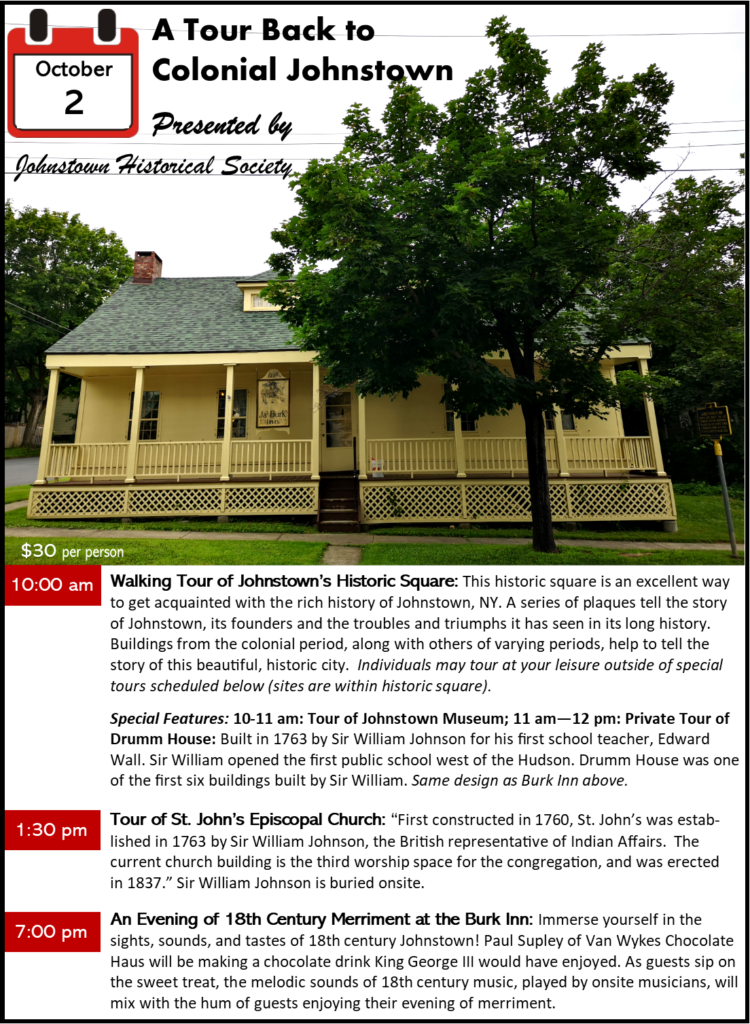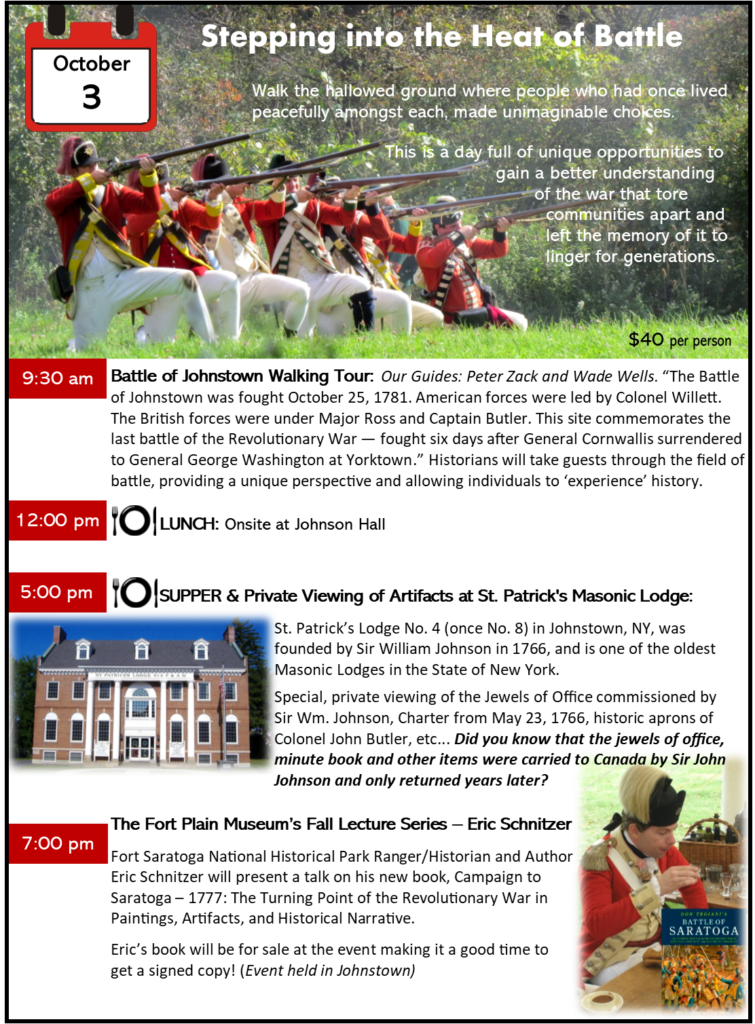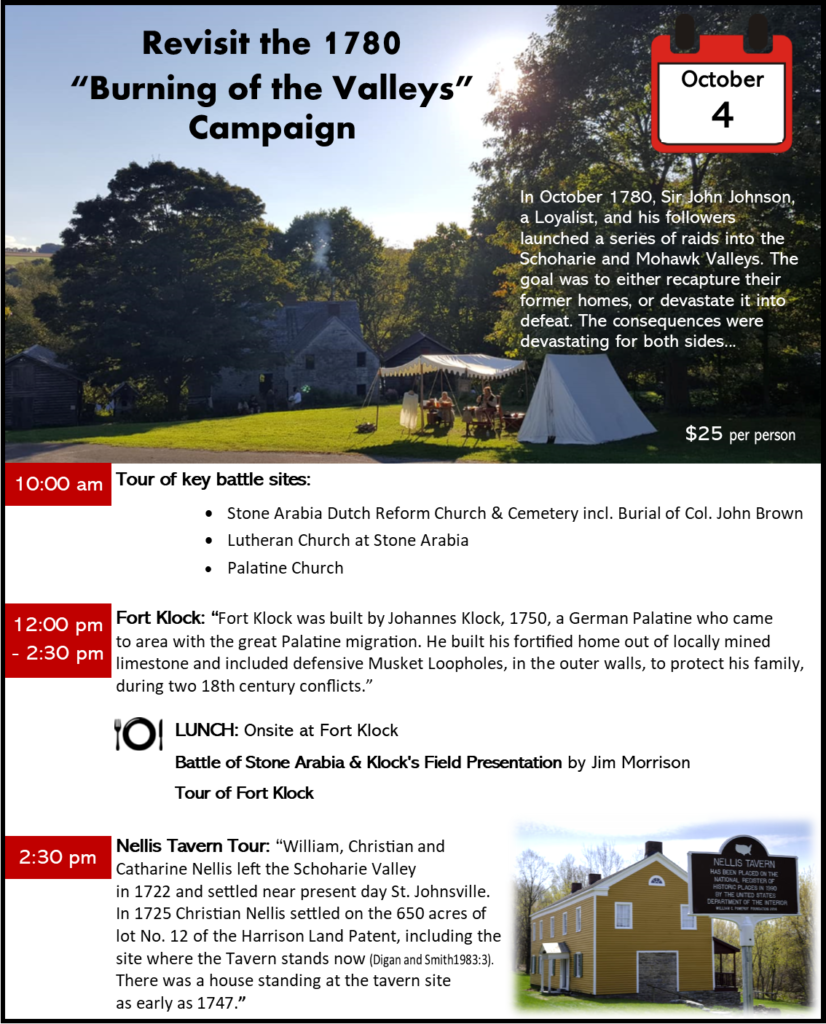 Though our schedule of events ends here – there is more to enjoy!
Don't Miss…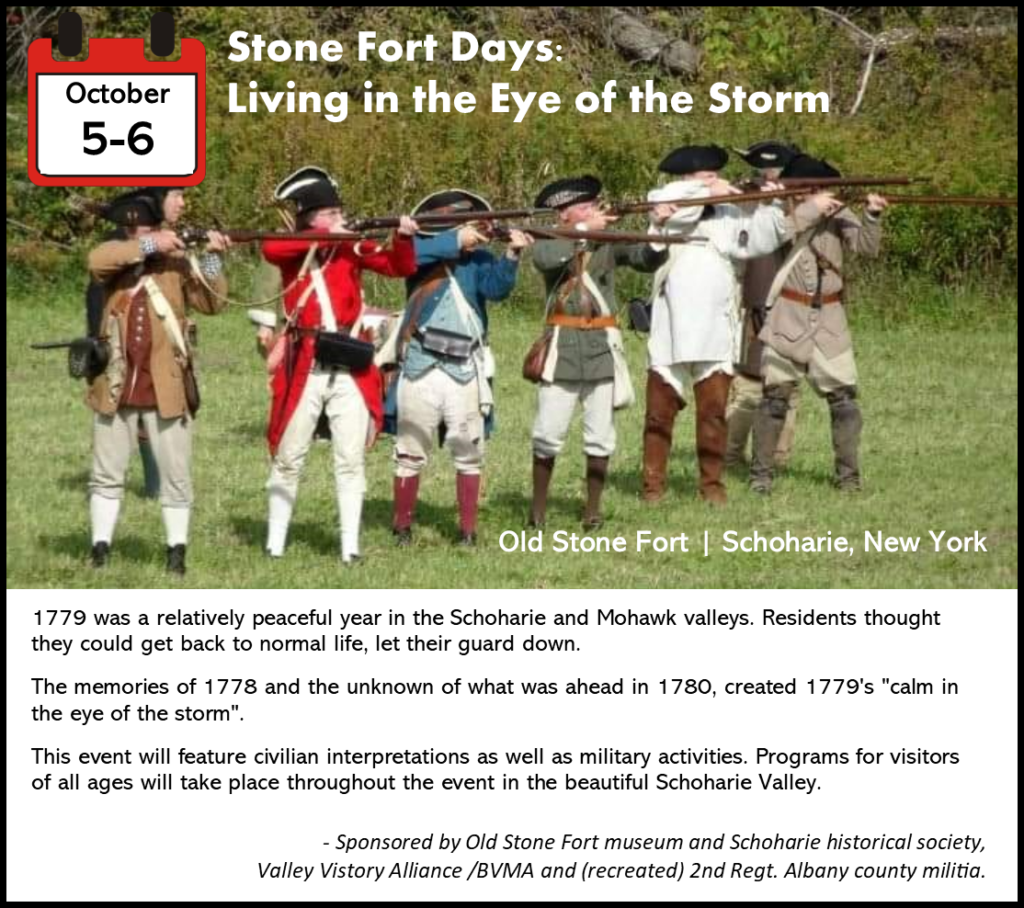 Presentation at Stone Fort Days | Saturday, October 5th | 7:00 pm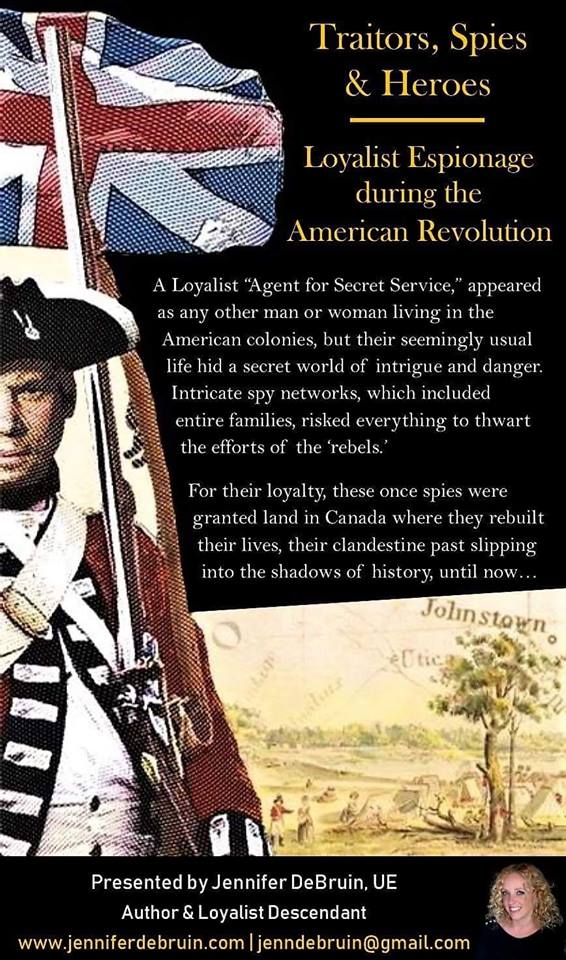 &nbsp